What are the Different Types of Crates for Dogs?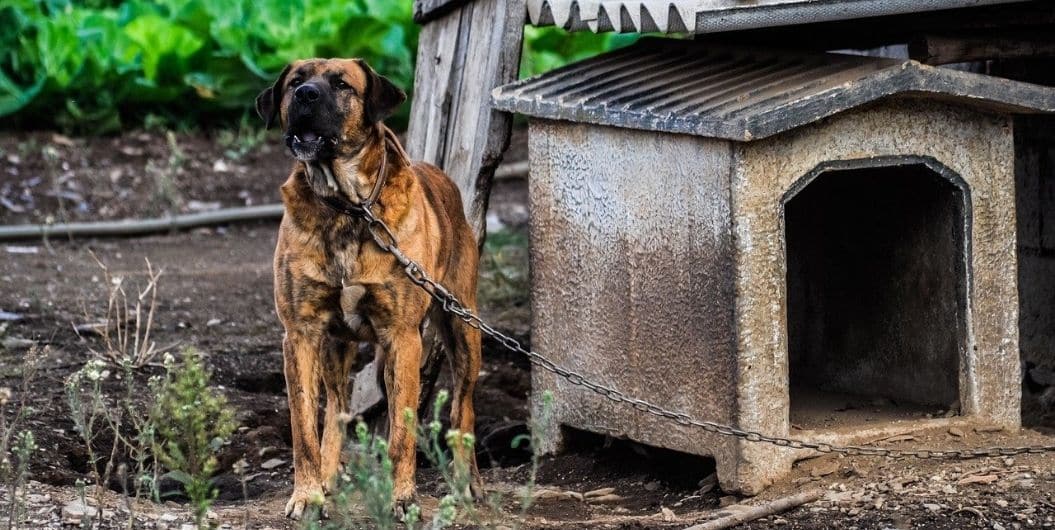 From frame crates to kennels, there are a variety of crates for dogs available on the market. Small dog owners may choose to purchase a puppy crate, while owners of large dogs may buy a dog kennel to house their pets. Crates for dogs also vary according to aesthetic preferences, from color to the materials used to design.
Two kinds of crates are usually the most common. A wire mesh crate is often used by owners as a permanent crate, such as a dog's sleeping quarters. An airline puppy crate is enclosed all around the puppy, and is usually made from plastic. While the former crate allows for maximum ventilation, and is relatively easy to clean, the latter provides more security for small dogs, particularly during travel.
Plastic crates also provide dogs with better insulation and protection against the elements than a wire crate. In addition to plastic, enclosed solid frame crates may be made of Plexiglas or fiberglass. All of these crates for dogs are typically assembled by the buyer; hence, they may be taken apart for cleaning.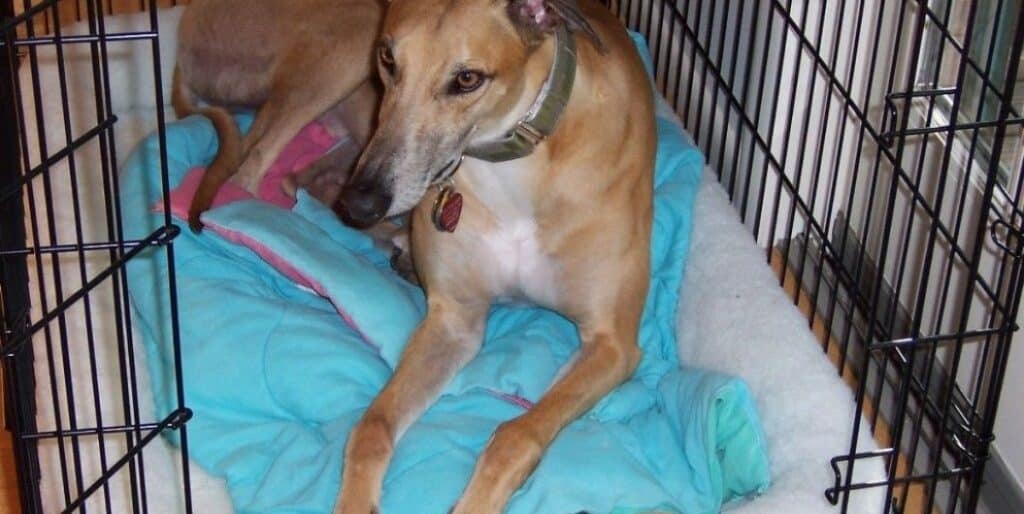 There are also some even more portable types of crates for dogs, also known as puppy tents, made out of various materials, such as soft yet durable fabric. These are usually not meant for everyday use, such as sleeping quarters, as they are not as durable as other models. They can, however, help anxious dogs feel more comfortable and secure during travel, however. These crates are also easier to transport than a wire or plastic crate, and are often available as collapsible, space-saving models.
Actual tent-shaped dog crates are available for people who enjoy taking their dogs along with them while exploring the outdoors. These tents are soft and portable. Veterinarians recommend using these temporary houses for grown dogs that are potty-trained. These tents are not meant to be used during actual travel, but as a means for shelter only.
An indoor dog crate is typically smaller than an outdoor crate or dog shelter. Indoor crates provide pet owners with a safe, secure place for their pets when needed. This can be especially helpful for keeping young puppies safe within a new home, or providing an aging or ill dog with a comfortable place to rest or recover. Many pet owners maintain an indoor crate with soft blankets or towels for their dogs to sleep on at night as well.
Outdoor crates for dogs are typically very large. Some feature solid roofs in order to help protect dogs from the elements. Outdoor crates and dog houses can vary widely in terms of design and structure. People should particularly keep the size, personality, and specific needs of their pet in mind when purchasing these crates.