Is US Service Animals Legit? An Analysis of the ESA Letter Service (2023)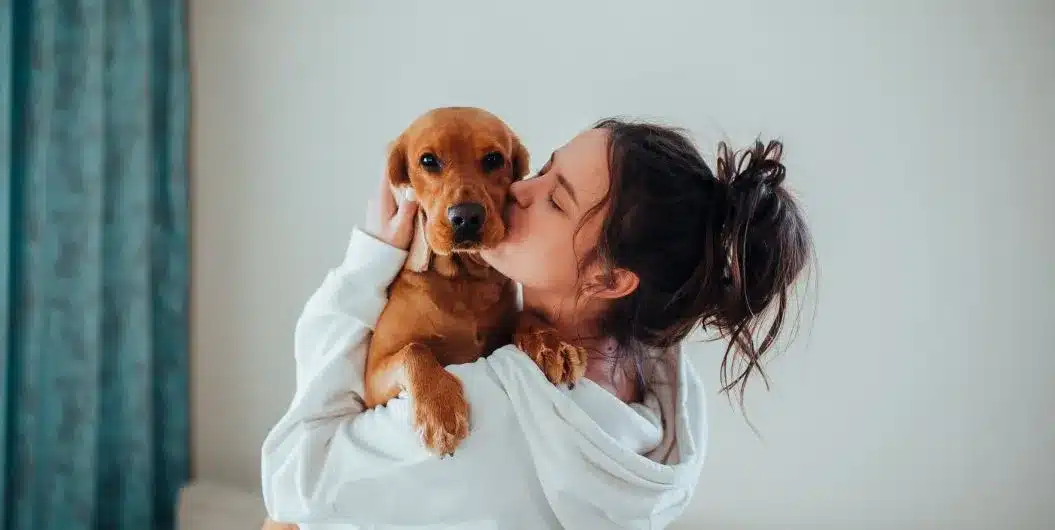 Emotional support animals (ESAs) serve a vital function in the lives of people grappling with mental or emotional health challenges. These animals provide companionship, assistance, and solace, which helps to alleviate stress, anxiety, and other psychological issues. It's important to work with trustworthy companies, so we'll look closely at US Service Animals' reputation to see if its services are legitimate.
What is an ESA Letter?
A licensed mental health professional can write an ESA letter as part of a mental or emotional disability treatment plan. This letter grants legal protections under federal laws such as the Fair Housing Act. With a valid ESA letter, a person can live with their emotional support animals in housing that typically has "no pets" policies without paying extra fees.
Having a legitimate ESA letter is crucial, as using a fake or invalid document can lead to severe consequences, including fines, eviction, and the loss of legal rights for your emotional support animal. It's also worth noting that an ESA is different than a service animal, which is specially trained to perform specific tasks for its owner. While both are support animals, ESAs provide comfort with their presence alone, so they don't need official training like service dogs.
US Service Animals Overview
US Service Animals is an emotional support animal letter service operating since 2016. The company offers online evaluations and consultations with licensed mental health professionals who can write ESA letters. The company also offers pet registration and support services, such as assistance with landlord disputes and documentation maintenance.
US Service Animals has maintained a strong online presence, with numerous customer reviews and a user-friendly website.
Are US Service Animals' ESA Letters Legit?
To determine the legitimacy of US Service Animals as an ESA letter provider, we must evaluate the company's compliance with federal and state laws, the qualifications of the mental health professionals issuing the letters, and customer feedback.
Compliance with Federal and State Laws
US Service Animals ensures that their ESA letters comply with federal and state laws. The company works with licensed mental health professionals with the legal authority to issue ESA letters in the states where they practice. They also stay up-to-date on any changes in legislation and adapt their services accordingly.
Qualifications and Credentials of Mental Health Professionals
US Service Animals works with a network of licensed mental health professionals, such as psychologists, therapists, and psychiatrists. These professionals have the necessary qualifications and experience to assess an individual's need for an emotional support animal and issue a valid ESA letter. By offering telehealth consultations, US Service Animals ensures that clients can connect with a licensed medical professional from their homes.
Customer Reviews and Testimonials
An examination of customer feedback for US Service Animals reveals that the organization maintains a solid reputation in delivering authentic emotional support animal letters. Numerous clients have shared favorable experiences with the company's offerings, commending the professionalism and attentiveness of the mental health professional they engaged with. However, some customers experienced issues related to communication and the delivery of their ESA letters, implying that the company's customer service could benefit from enhancements.
How Does US Service Animals Compare to Other ESA Letter Providers?
Various other emotional support animal letter providers are available in the market, including CertaPet, ESA Doctors, and Pettable. To assist you in making an educated decision, we will compare these providers in terms of their services, costs, and reputations.
Services
US Service Animals, CertaPet, ESA Doctors, and Pettable all furnish ESA letter services via online assessments and consultations with certified mental health experts. While these companies offer ESA letters for housing, Pettable offers additional assistance with psychiatric service dog registration for service dog owners, enabling them to travel in compliance with the Air Carrier Access Act (ACAA)
Prices
The cost of obtaining an ESA letter varies between providers. It's essential to consider the quality and legitimacy of the ESA letters when comparing prices, which typically range between $99 to over $199, depending on the type of letter and service.
Reputations
All four ESA letter providers have a generally positive reputation, with many satisfied customers reporting successful outcomes. However, as with any service, some clients have experienced issues with communication and delivery times. It's crucial to read customer reviews and testimonials to get a well-rounded understanding of each company's strengths and weaknesses.
Why We Recommend Pettable Instead
Out of all the ESA letter online providers available, we recommend Pettable for your ESA or psychiatric service animal needs. Pettable's extensive network of medical professionals has helped thousands of ESA owners find support in all 50 states, offering the best expertise in the industry. Pettable fully complies with federal and state regulations and will help you navigate housing and travel accommodations from the comfort of your home.
On top of Pettable's outstanding services and credibility, they offer a full money-back guarantee if you aren't approved for an ESA letter or if your housing provider rejects it. With a strong reputation and credible services, Pettable is our top pick for your support animal and ESA needs.
Final Thoughts
US Service Animals appears to be a legitimate ESA letter service provider. The company follows federal and state laws, works with qualified mental health professionals, and has a generally good reputation among customers. However, some reported issues with communication and delivery times indicate that there may be room for improvement.
When choosing an ESA letter provider, consider factors such as price, services offered, and the company's reputation. While US Service Animals is a solid option, exploring other providers before deciding is essential. Always prioritize the legitimacy and quality of the ESA letter, as it will ensure that you and your emotional support animal receive the legal protections you deserve.
See if You Qualify for a Certified ESA Letter Risk-Free
Frequently Asked Questions About US Service Animals
How long does it take to receive an ESA letter from US Service Animals?
The process usually takes between 24-48 hours after the consultation with a mental health professional. However, some customers have reported delays in receiving their letters.
Are the mental health professionals at US Service Animals licensed in my state?
US Service Animals works with a network of licensed mental health professionals across the United States. The company will connect you with a professional who is licensed to practice in your state.
Are online ESA letters legit?
Online ESA letters are legit if a mental health evaluation takes place and a licensed professional determines the need for an ESA letter. Services that promise ESA letters without a consultation, on the other hand, are scams that you should avoid.