Is ESA Doctors Legit? A Thorough Analysis of the ESA Letter Service (2023)
Emotional support animals (ESAs) play a crucial role in the lives of many people suffering from emotional or mental health disorders. These animals provide comfort, companionship, and relief from stress and anxiety. As the demand for ESAs has grown, so has the need for legitimate emotional support animal letter providers like ESA Doctors. We will…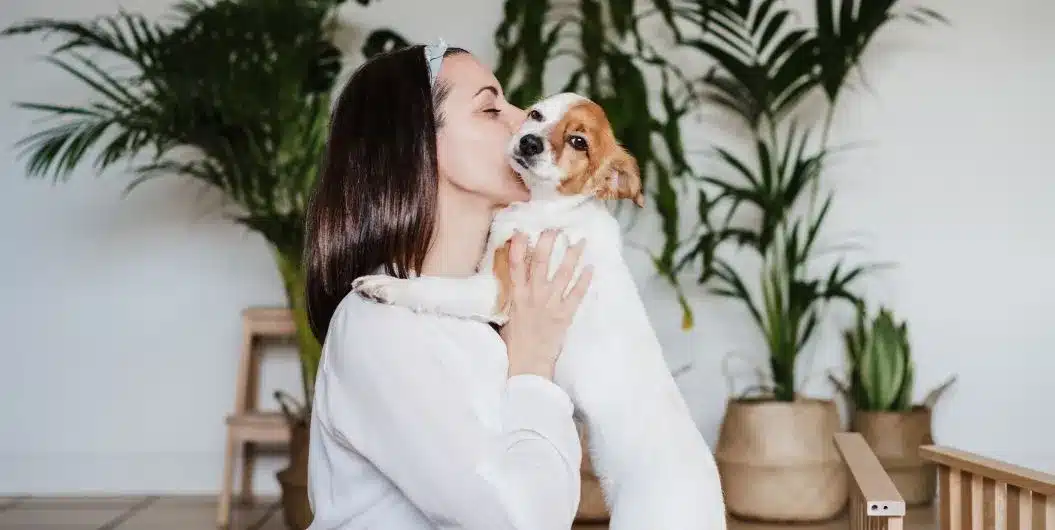 Emotional support animals (ESAs) play a crucial role in the lives of many people suffering from emotional or mental health disorders. These animals provide comfort, companionship, and relief from stress and anxiety. As the demand for ESAs has grown, so has the need for legitimate emotional support animal letter providers like ESA Doctors. We will assess the legitimacy of ESA Doctors and delve into the factors that make it a trustworthy choice for those seeking an ESA letter.
What is an Emotional Support Animal Letter?
An emotional support animal (ESA) letter is a document issued by a licensed mental health professional that confirms the need for an ESA due to a diagnosed mental or emotional disability. The letter signifies that the ESA is essential to the person's treatment plan and overall well-being.
An ESA letter grants several legal rights and protections to the ESA owner, including the ability to live in housing with a "no pets" policy without being charged additional fees. It is important to note that an ESA letter differs from a service dog certification, as ESAs do not require specific training, and their legal protections are more limited. For example, psychiatric service dogs (PSDs) and other service animals can go with their owners into public places and airplane cabins.
Overview of ESA Doctors
ESA Doctors is an online platform that connects individuals who need an emotional support animal letter with licensed mental health professionals. The company was founded with the mission of making the process of obtaining an ESA letter as simple, secure, and efficient as possible.
The process of obtaining an ESA letter through their platform involves the following steps:
Complete a secure online questionnaire.
Have your responses reviewed by a licensed mental health professional.
If approved, receive your ESA letter via email, with the option to request a hard copy.
ESA Doctors Credibility and Legitimacy
To assess the legitimacy of ESA Doctors as an ESA letter provider, we have examined several key factors that contribute to its credibility:
Licensing
ESA Doctors works exclusively with licensed mental health professionals qualified to assess and issue ESA letters. The company makes sure that each mental health professional is in good standing and has the right credentials to write an ESA letter. This is a critical factor, as only ESA letters issued by licensed mental health professionals are considered valid under the law.
Privacy
​​The privacy of personal information is a significant concern for individuals seeking an ESA letter. ESA Doctors is committed to protecting its clients' privacy and adheres to HIPAA regulations, meaning that your sensitive information is safeguarded and not shared with unauthorized parties.
Federal and State Law Compliance
ESA Doctors diligently adhere to federal and state laws regarding emotional support animals and their requirements. Maintaining compliance with these laws ensures that the ESA letters issued by licensed mental health professionals are legally valid and reliable.
Transparent Pricing
ESA Doctors offers transparent service pricing with no hidden fees or charges. Some scam providers may advertise prices that seem too low, but ESA Doctors' prices are fair and reflect the quality of their services.
Comparing ESA Doctors with Other ESA Letter Providers
With the rising demand for ESA letters, numerous providers have entered the market, making it crucial for prospective clients to distinguish between legitimate services and scams. Some red flags for shady providers are instant approval without a proper evaluation, not being able to talk to a licensed professional, and prices that seem too low.
Comparing ESA Doctors' credentials, policies, and customer feedback to those of other providers reveals several reasons why they stand out as a legitimate choice:
Licensed Professionals: Unlike many scam providers, ESA Doctors ensures that licensed mental health professionals evaluate clients and issue letters. This distinction is critical for ensuring the ESA letter's validity and compliance with federal laws.
Thorough Evaluation Process: ESA Doctors requires clients to undergo a proper evaluation by a mental health professional, unlike some fraudulent providers that offer instant approval without any assessment. This evaluation process is necessary to determine an individual's eligibility for an ESA and ensures that the ESA letter is legitimate and based on genuine need.
Positive Customer Feedback: The numerous positive reviews and testimonials from satisfied clients speak to the effectiveness and reliability of ESA Doctors' services. In contrast, many illegitimate providers may have negative reviews or lack genuine feedback.
How to Verify the Legitimacy of an ESA Letter
To avoid scams and ensure the validity of an ESA letter, individuals should be aware of the essential elements that a legitimate letter must contain. These elements include:
The mental health professional's full name, title, and license number
The date of issuance and expiration date (ESA letters are typically valid for one year)
The professional's contact information, including their phone number and address
A statement confirming the individual's disability and the necessity of an ESA for their emotional or mental well-being
To confirm the authenticity of an ESA letter, individuals can:
Verify the issuing mental health professional's license
Check the license number against the state licensing board's database to confirm that the professional is indeed licensed and in good standing.
Look for red flags
Be cautious of letter services that offer instant approval, lack proper contact information, or have suspiciously low prices. These are often signs of scams or illegitimate providers.
Research the provider
Look for customer reviews, testimonials, and any negative reports about the provider before committing to their services.
Ensure you receive a proper evaluation process
Legitimate ESA letter providers will require clients to undergo an evaluation by a licensed mental health professional, so be wary of instant approvals without assessment.
Why We Recommend Pettable Instead
Although ESA Doctors is legit, Pettable is the superior choice for obtaining ESA letters. Pettable offers a professional, straightforward, and customer-focused experience, connecting clients with an expansive network of licensed mental health professionals in all US states. Pettable's services go beyond ESA letters and include psychiatric service dog training and certification, which is a plus for those who want to travel with assistance animals.
All around, Pettable provides top-notch ESA letter services and customer support. They also offer a money-back guarantee if you aren't approved, or your land doesn't accept your ESA letter, allowing you to enjoy the full range of rights granted under federal and state laws.
Final Thoughts
Based on the comprehensive review of ESA Doctors, it is clear that they are a legitimate ESA letter service provider. They work with licensed mental health professionals, protect clients' privacy, and have a thorough evaluation process. However, it is crucial for individuals seeking ESA letters to do their due diligence and verify the legitimacy of any provider they choose to work with.
Get a Legit ESA Letter in Three Easy Steps – See if You Qualify Today