What are the Different Types of Life Jackets for Dogs?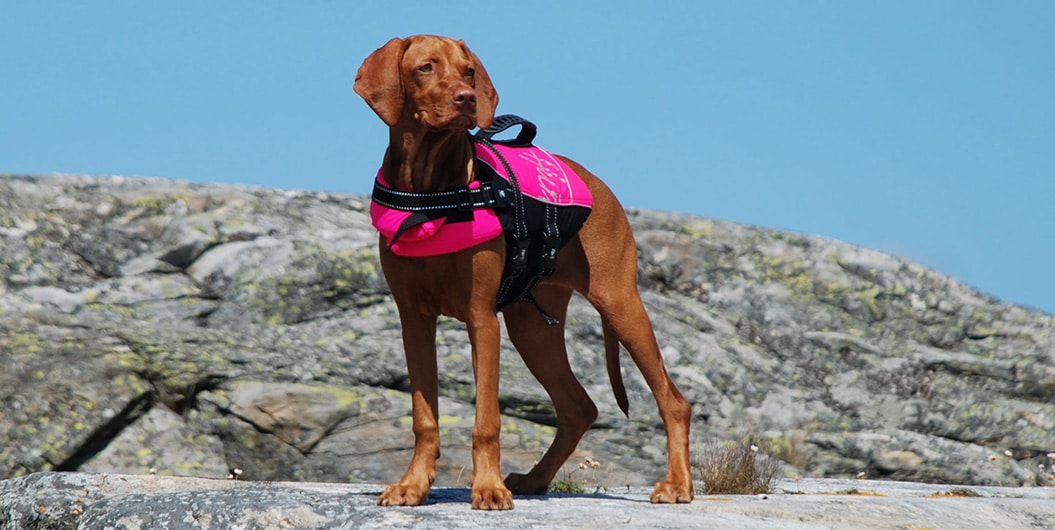 Life jackets for dogs are designed to keep the animals safe on and around water. Even though all jackets have this in common, a number of different options are available when looking at life jackets for dogs. Depending on the size of the animal, the weight, and even the energy level, different jackets are suited to different animals.
While large and medium sized dogs might seem like more likely candidates to be heading out into open waters, there are life jackets made specifically with small dogs in mind. No matter how well trained a dog may be, it's never a bad idea to take some extra precautions when around the water. There are jackets available for even the smallest dogs, and some on the market are listed as fitting dogs weighing under 6 pounds (3 kg).
For dogs who are in the water instead of just enjoying the view from the boat, some life jackets come with a padded chest piece and stiffly formed collar that helps them keep their heads above water while swimming. Many of these swimming vests also have extra pieces along the belly that are contoured to the shape of the dog and fit snugly around the legs. This is to prevent the jacket from coming loose and to ensure that it stays in place around the wet dog. Other types of life jackets for dogs are only meant to give the dog increased buoyancy should he or she fall in; these are typically held on with straps that buckle underneath the dog.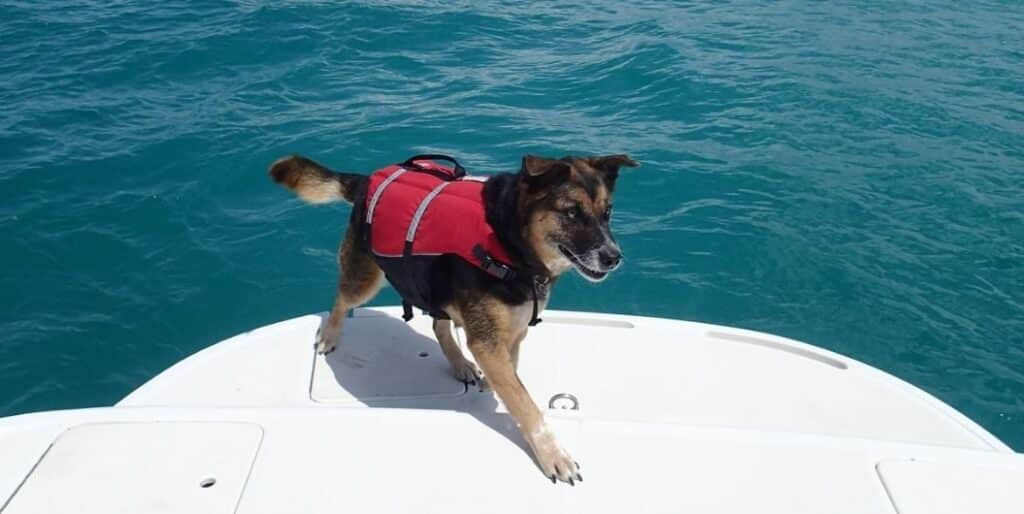 Life jackets for dogs also come in a variety of colors. While some are available in designer colors and patterns ranging anywhere from nautical themes and brightly colored polka dots, other types come in colors that have a function. Bright, fluorescent yellow or orange life jackets can make dogs easier to see in the water while swimming. These colors are also well suited for dogs who work as hunting dogs, allowing owners and other hunters to clearly identify the dogs as they swim out to retrieve game.
Some life jackets for dogs come with additional features. Many have handles on the back of the jacket, making it easier to lean over the edge of a boat or dock to pick a dog up out of the water. Some jackets have one handle in the middle of the dog's back, while others have two handles, generally making it easier to pick up a larger dog. Certain jackets also have waterproof pockets, allowing the dog to carry his or her own treats along for the trip.