What are the Different Types of Raincoats for Dogs?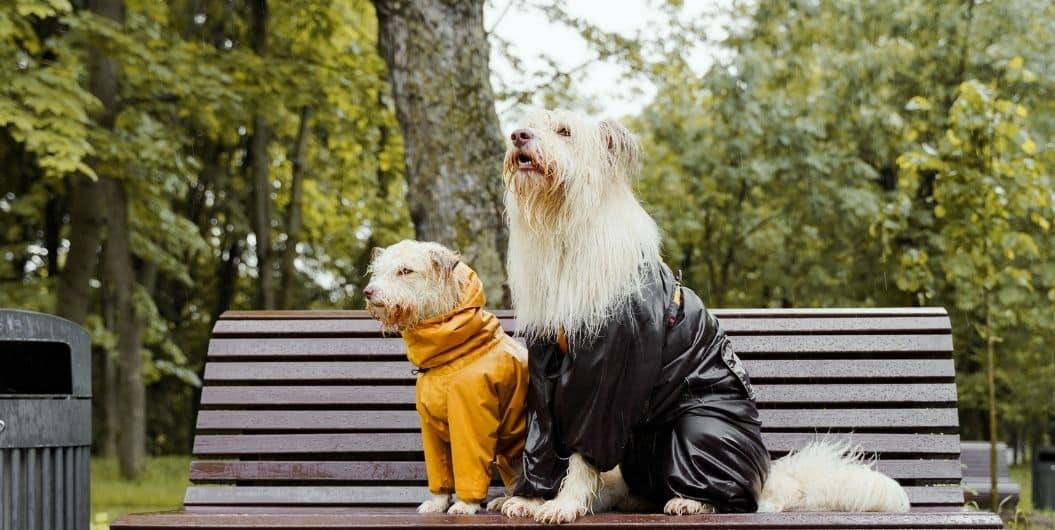 Only a small percentage of dogs consider the fashion implications of a raincoat. Most seem to enjoy the rain, splashing in puddles and soaking their humans with a fine sheen of mud. A run in the rain also gives a dog that designer aroma that only another dog can truly appreciate. Raincoats for dogs, however, do serve a purpose; they keep the animals warm and dry, helping to maintain their body temperature. Especially in the moist and chilly months, raincoats can help keep your canine kid healthy and happy.
At first glance a dog in a raincoat looks about as silly as a cow in a mini-skirt, but there are practical reasons for the protection. A dog's normal body temperature is higher than that of humans. Rain makes a person cold, but it can make a dog even colder. Raincoats for dogs prevent the animal's inner thermostat from dropping to a dangerously low level. If a dog's metabolism drops too far the animal can begin to shiver, shake, and become susceptible to disease.
Raincoats for dogs are available in sizes suitable for breeds ranging from beagles and teacup poodles to mastiffs and Irish wolfhounds. Colors include the spectrum of the rainbow, not just the stereotypical yellow slicker common among Maine lobster fishermen. Raincoats for dogs are available in designer colors, and sometimes incorporate team logos, alternating hues and tones, or even slogans. The rainy sky is the limit when it comes to raincoats for dogs.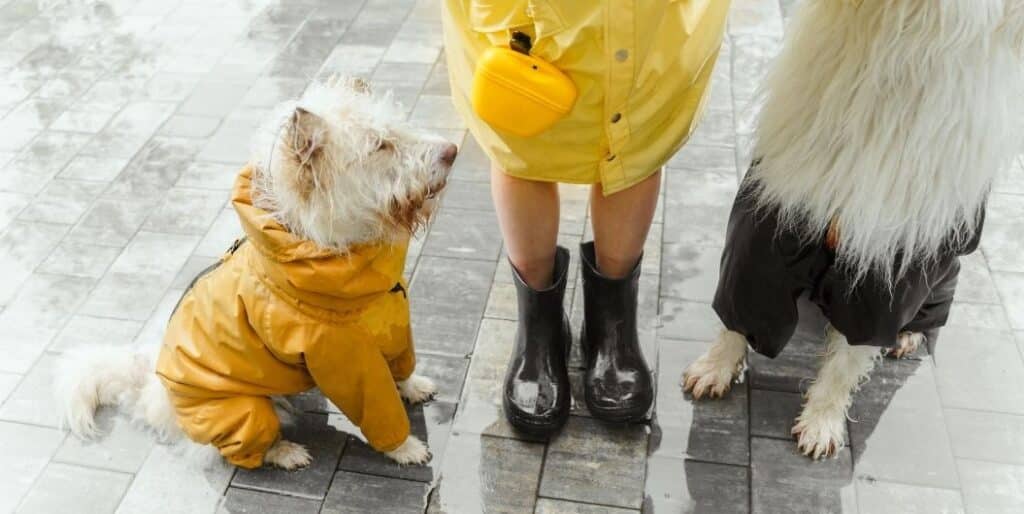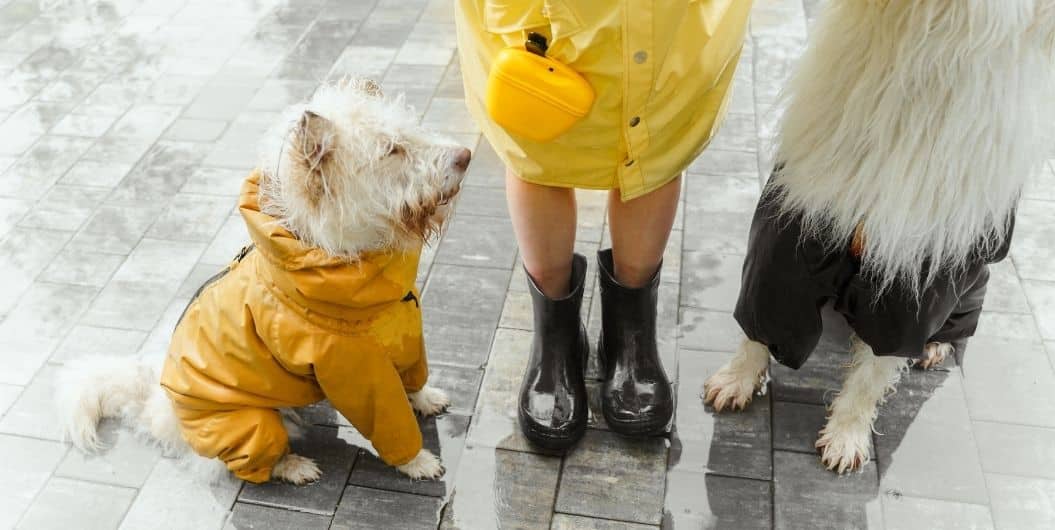 Materials vary for these garments. Some raincoats for dogs are manufactured out of plastic, while others are fashioned from heavy-duty vinyl. Some might include an inner lining for extra warmth, or come complete with hoods and rain booties. Safety factors are also a consideration, and a good many dog raincoats feature reflective strips that increase visibility.
Keep in mind that doggie raincoats should be loose fitting, particularly around the neck area. The dog might initially balk — or bark — at the idea of wearing a raincoat. This is why most are secured with a variety of belts and straps. Most feature fabric leg straps, belly bands, and drawstrings. The dog will typically ignore these restraints after a few trips into the great, wet outdoors, and will cease with attempts to chew the raincoat to shreds.
When buying a raincoat for a dog, make certain that it is not so long that it tangles in the animal's feet. The dog's collar should also be accessible; for safety purposes even a raincoat-bedecked dog needs to be on a leash. Finally, do not embarrass the dog with colors or designs incompatible with its breed, gender, and personality. A female chihuahua might look stylish in a pink serape and waterproof sombrero. A black lab in the same outfit will likely suffer the cruel taunts and mockery of less tolerant members of the canine community.