Pettable vs US Service Animals: Online ESA Letter Services Review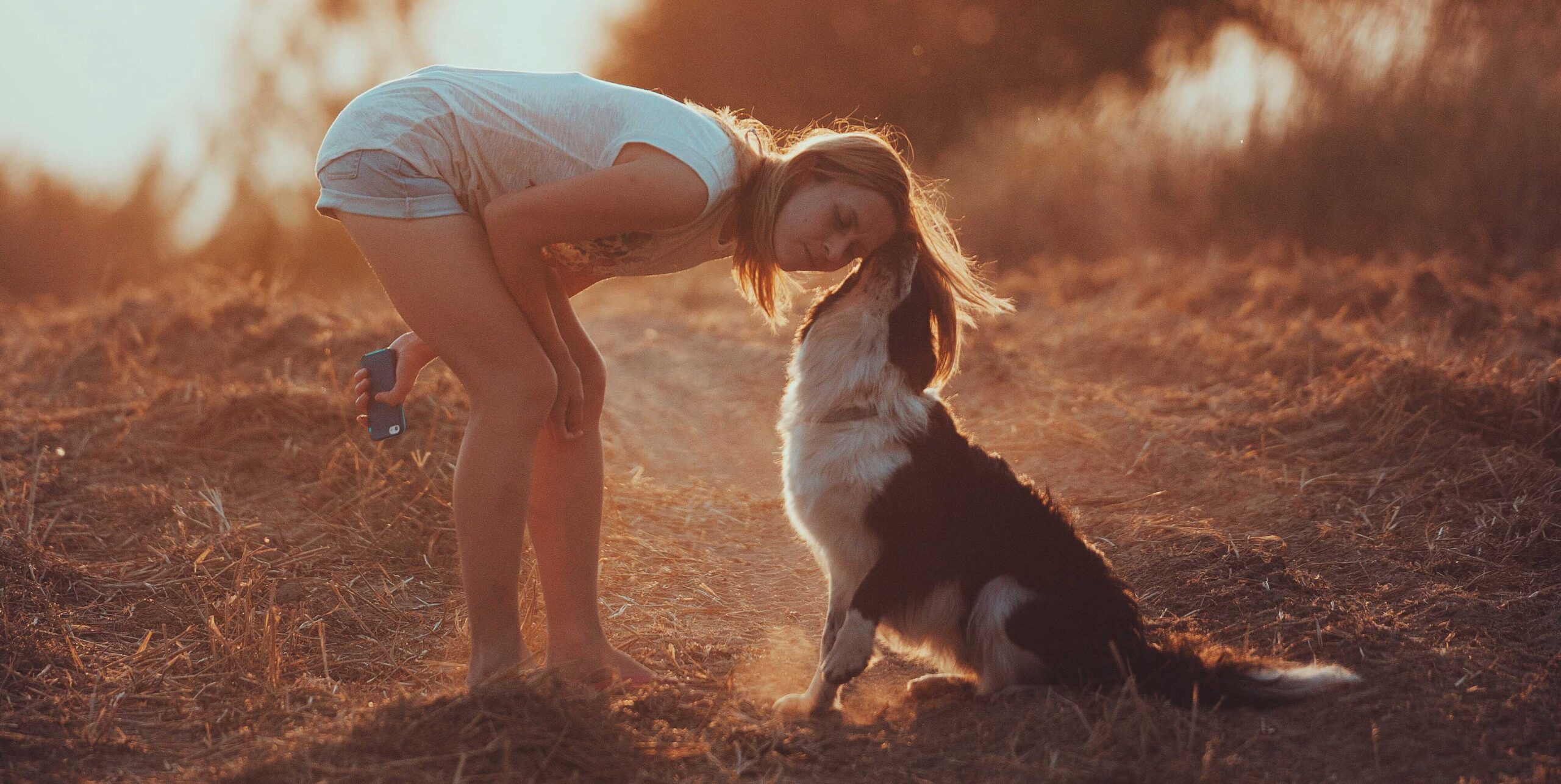 In this day and age, emotional support animals have become more important than ever. When you have an emotional support animal, you not only have a companion for life, but you never have to worry about being separated from your furry friend. Unlike standard animal companions, ESAs are granted privileges under the Fair Housing Act (FHA) to ensure that they can always live in the same home as their handler.
Obtaining an emotional support animal may seem like an overwhelming process, however, it's far simpler than most people may think. There's only one legal document you must obtain before your pet is officially an emotional support animal: an ESA Letter. Emotional support animal letters can be written by any licensed mental health professional, including a licensed therapist, but they can also be obtained through services online. To make things easy for you, we've reviewed two of the top-rated emotional support animal letter services online, Pettable and US Service Animals, and evaluated the pros and cons of each service.
Who is Pettable?
When it comes to online ESA Letter providers, Pettable is one of the best. Everyone at Pettable is a pet owner themselves, which speaks a lot about the dedication and understanding of both their team members and their company policies. For example, if a client is deemed unqualified for an emotional support animal after their mental health evaluation, the client will then receive a full refund from Pettable. This is because Pettable believes that living with your assistance animal and receiving emotional pet support should be as convenient and stress-free as possible. If you have any unexpected issues with your ESA letter down the line, Pettable will also offer you a full refund.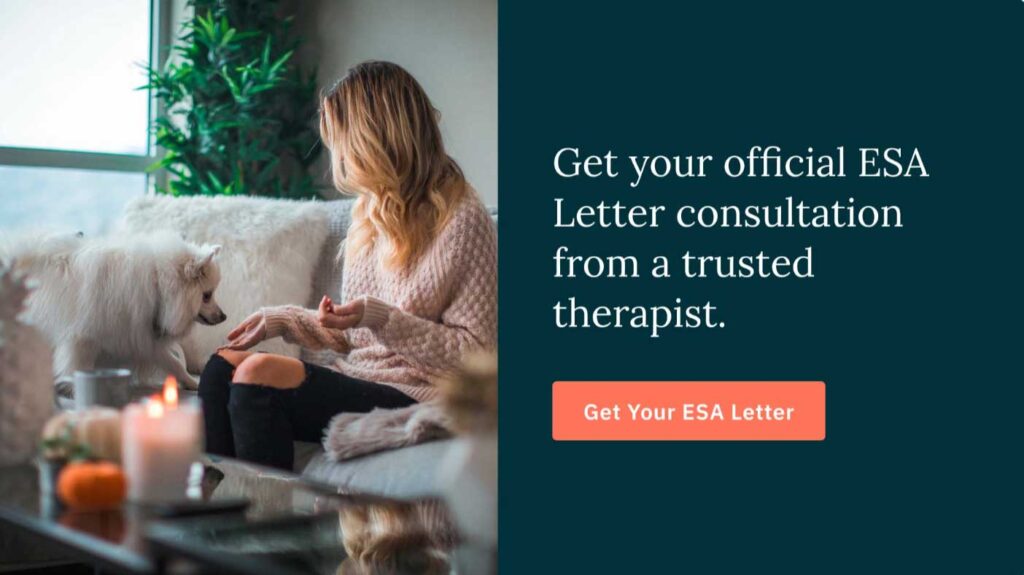 The entire process of obtaining an ESA Letter from Pettable is straightforward, efficient, and thorough. After completing a quick 3-minute quiz, clients will get matched to a therapist in Pettable's extensive network. Pettable is compliant with state and federal law, and its large network of ESA experts includes therapists in every state. After you complete your evaluation, a therapist will conclude whether or not you are qualified for an emotional support animal based on your mental or emotional disability. If you are indeed qualified, you will receive a digital copy of your emotional support animal letter. If you are in a bind, Pettable is able to provide you with your letter within 24 hours of your consultation for an additional cost.
Pettable's team is willing to support its clients even after clients have received their ESA letters. This top-notch ESA provider has prioritized hiring premier legal and customer support team members to protect the rights of their customers. If you are experiencing any difficulties with your landlord or your ESA letter, you can reach out to Pettable's customer support team, who boast a 22 hour turnaround time.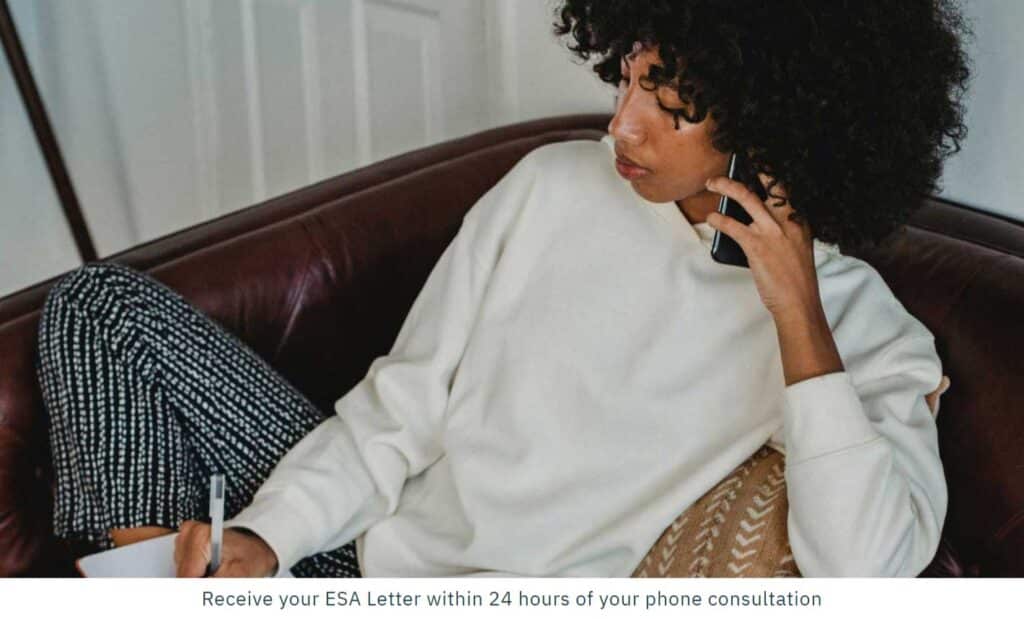 Pros:
Many of the company policies are in the best interest of the customers
The process of obtaining your ESA letter is stress-free but thorough
The company is fully compliant with state and federal law with therapists in every state
Clients have a full money-back guarantee
The customer service team is composed of top-of-the-line legal experts
Cons:
Customers must pay an additional fee to receive ESA Letter within 24 hours
Bottom Line: Pettable is so much more than a legitimate online ESA letter service. This company truly puts its clients first by offering customers a full money-back guarantee, unparalleled legal services, and incredible LMHPs to work with. 
Who is US Service Animals?
US Service Animals is another reliable ESA Letter provider that can be accessed virtually. Founded in 2015, US Service Animals is one of the more established ESA letter providers on the market and they consider themselves ethical pioneers in this space. Their overarching goal is to assist individuals who suffer from a mental health disability by providing them with emotional support through emotional support animals. If you are interested in learning more about the laws and distinctions between emotional support animals and psychiatric service animals, this information is also available on the US Service Animals website.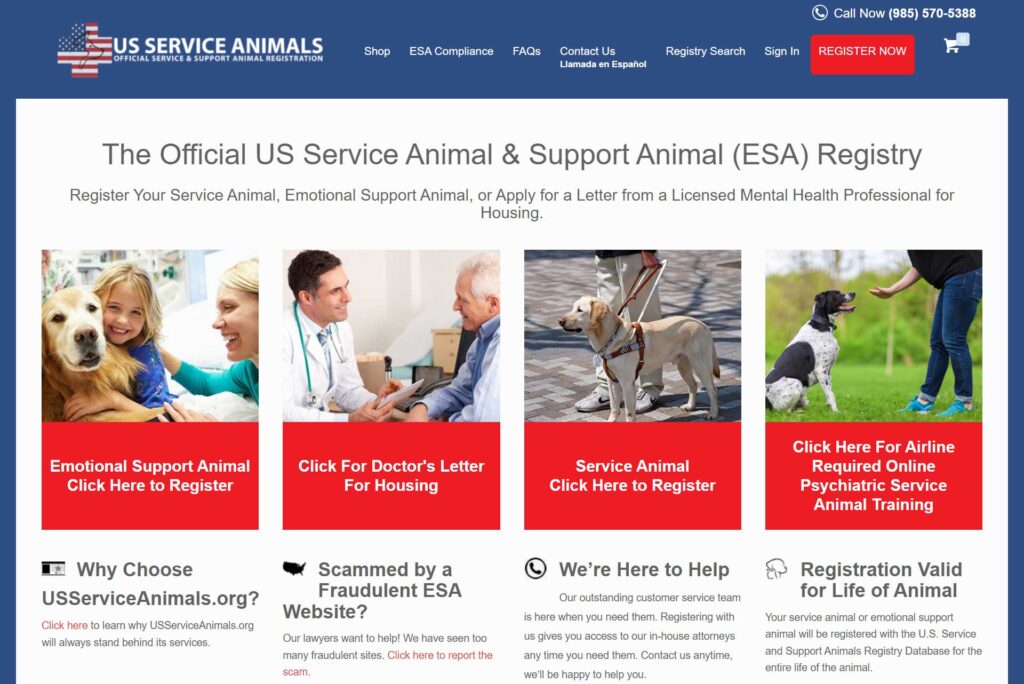 US Service Animals follows a similar process to Pettable. Interested parties can begin by completing an initial questionnaire. US Service Animals also gives customers the option to call ahead and request a free consultation to see if they are qualified for an emotional support animal. US Service Animals also has a wide network of therapists in every state. If clients are deemed ineligible for an emotional support animal, they can receive a full refund. However, in order to receive a refund, clients must undergo a legal interview in order to get their money back, which is a slight hassle. Customers will receive their ESA Letter within a week of their consultation.
US Service Animals also has an extremely helpful and dedicated customer service team. However, when it comes to speaking with your landlord, you are on your own if you choose to opt for this service.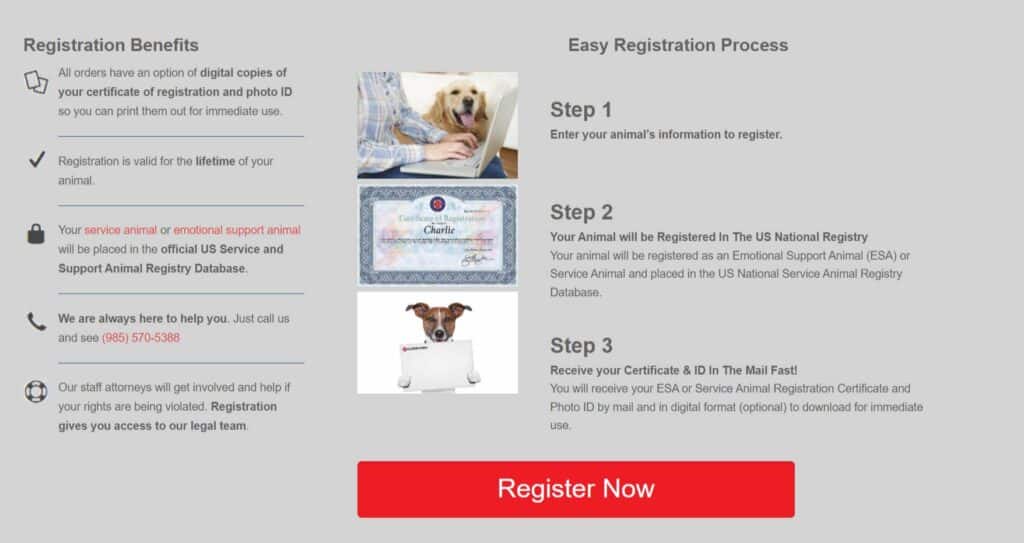 Pros:
US Service Animals has a wide network of LMHPs in every state
This service is very straightforward and easy to use
Once you receive your ESA Letter it is valid for a lifetime
Founded by lawers, this service is compliant with state and federal laws
Cons:
The ESA Letter turnaround time is relatively slow
The legal support offered is slightly more limited
Clients must undergo a legal interview in order to receive a refund
Bottom Line: This established and easy-to-use platform offers everything you need from an ESA Letter provider. However, there are some slight inconveniences that come with using this provider, including a longer turnaround time and a required legal interview to receive a refund.
Rating Factors
There are a few important factors that you will want to pay attention to when you opt for your ESA Letter provider including legitimacy, customer service, turnaround time, reliability, and the quality of licensed medical professionals. Below, we will evaluate both Pettable and US Service Animals in each of these five categories.
Legitimacy
Before you know anything else about your ESA Letter provider, at the bare minimum, you will want to ensure that this ESA service is legitimate. It is extremely easy for landlords and building owners to verify the legitimacy of an ESA letter. If you submit an emotional support animal letter that is invalid or fake, then your landlord has the right to refuse your emotional support animal housing.
One of the easiest ways to check the legitimacy of an ESA letter provider is to check if this business has been accredited by the Better Business Bureau. Both Pettable and US Service Animals have been certified as "credible businesses" by the BBB, meaning that these are both legitimate businesses.
Customer Service
When it comes to loyal and devoted customer service teams, it's hard to beat Pettable's. Firstly, Pettable's customer service team is readily available by phone or live chat. If you have a quick question about the ESA process or your particular situation and would rather not hop on the phone, you can easily contact a member of the customer service team through the live chat function on Pettable's website. To top that off, Pettable's customer service team is also willing to help clients out even after they have received their ESA letter from Pettable. Top-of-the-line legal experts from Pettable's customer service team can speak to landlords or building owners in situations where clients may need help protecting their legal rights as ESA owners. Per the Americans with disabilities act, clients should not have to pay pet fees or a pet deposit to live with their emotional support animal.
Founded by lawyers, US Service Animals also has a top-notch customer service team. When it comes to the legal support offered, this service is only bested by Pettable's team. One of the few downsides of US Service Animals customer service is it can take a while for the team to get back to you. This can be slightly inconvenient in moments where you need immediate customer service support. Secondly, the US Service Animals' customer service team is not as hands-on as Pettable's. If you are experiencing issues with the landlord or building owner, US Service Animal's team will not speak directly to the landlord for you.
Turnaround Time
If time is of the essence, Pettable can provide clients with a 24-hour turnaround if they opt to pay a little extra. This is an incredible feature if you are in a rush to provide your landlord with an ESA Letter.
US Service Animals will take approximately a week to provide customers with their ESA letters.
Reliability
When it comes to the reliability of the ESA Letter provider, a lot can be deduced about the company from their website. Pettable includes accurate, up-to-date information about emotional service animals and the laws and rights surrounding ESAs. For example, all of the information about the Fair Housing Act and Air Carrier Access Act is up-to-date. This website also includes information about a new ESA that has been instated in California.
Similarly, US Service Animals offers very up-to-date information. While they may push necessary products on you (your emotional support animal does not need a vest or any paraphernalia), most of the information on its website is current and reliable.
Licensed Medical Professional
Aside from the legitimacy of your ESA letter, the legitimacy of your licensed medical professional is one of the most important factors when it comes to your ESA letter. With licensed medical professionals in every state, Pettable is fully compliant with federal and state laws. To top that off, Pettable will also conduct thorough background checks on each and every one of their therapists before hiring them, ensuring that each therapist's record is clean and active.
Similarly, US Service Animals also has at least one licensed mental health professional in every state.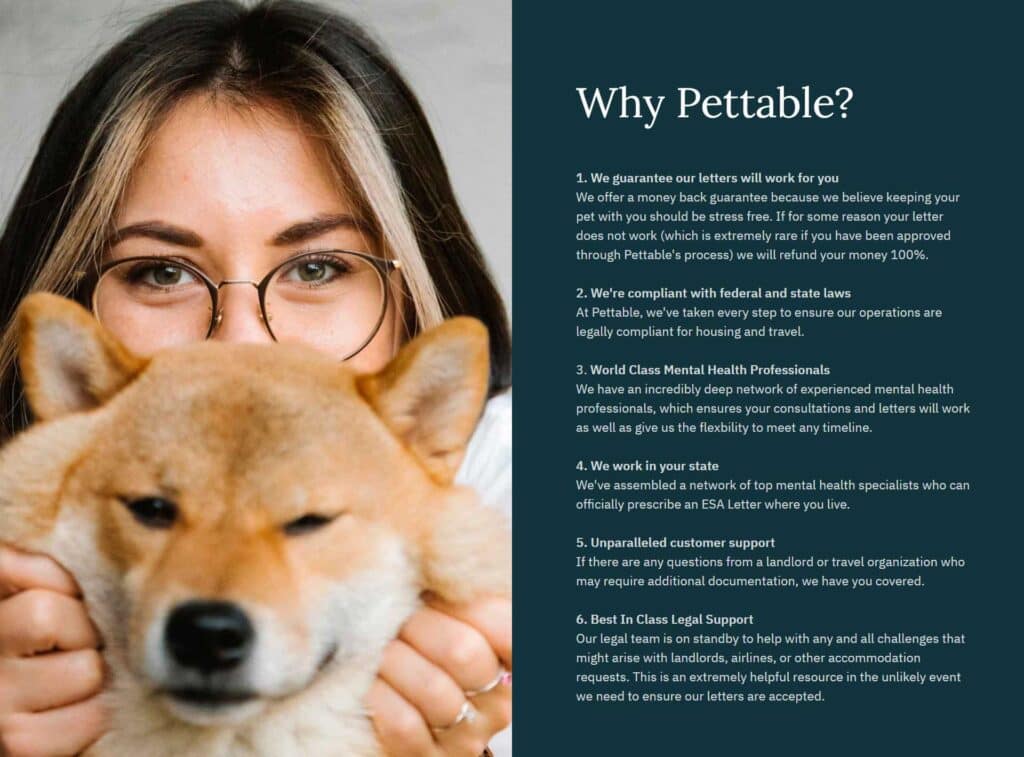 Why we recommend Pettable
Both Pettable and US Service Animals are top-notch ESA service providers that you can trust. If you choose to undergo the ESA Letter process with either site, you will consult with an LMHP in your state, receive legal help and support, and also receive a legitimate ESA Letter. 
That said, Pettable does pull ahead in the race as the better emotional service animal letter provider due to its added perks. Not only does Pettable have a quicker turnaround time, but it also goes above and beyond with the customer service support it provides its clients. These added perks will really come in handy in moments when you need emotional support and legal advice the most. Additionally, if you don't qualify for an ESA, Pettable will immediately provide you with a full refund. Whereas with US Service Animals, the required legal interview that must occur in order to receive a refund can be extremely inconvenient.
Emotional Support Animals vs Service Dogs
Many wonder about the difference between emotional support animals and service animals. By law, ESAs do not qualify as service animals. Indeed, these groups are not the same in the services they provide nor the accommodations they receive.
ESAs are animals that support people with mental illnesses or disorders, including depression, post-traumatic stress disorder, anxiety, panic disorder, and bipolar disorder. These animals do not have to undergo any formal training. The law does not allow ESAs to accompany owners to places or businesses that do not allow pets.
ESAs can generally be any animal, from dogs to guinea pigs to birds. However, some states have specific regulations.
On the other hand, service animals directly help those with disabilities perform specific tasks. They are usually dogs. Before registering them, they must be housebroken. Owners must have their animal on a leash if possible with their disability.
Service dogs come in various types. Guide dogs assist blind people with travel, alerting them of visual indicators. Hearing dogs notify deaf people of certain sounds like doorbells. Sensory dogs can help curb repetitive behaviors in autistic people. Seizure response dogs can support someone during a seizure or ask for help.
Psychiatric service dogs exist as well. These dogs can remind owners to take medication, urge them to stop self-harming behaviors, and turn on lights for trauma survivors.
Under the Americans with Disabilities Act, service dogs can enter any public establishment, unlike ESAs. It is illegal to force a person with a service dog to pay a fee before entering a public place. Sometimes, if the animal poses a risk to others, someone may require that the animal leave.
Owners do not have to register their service dogs nor carry around certification. Meanwhile, owners of ESAs must register their animals. Not to mention, ESA registration expires and needs renewal after a year. Service dogs work as long as they're able and their owners need them.
What does an ESA letter cover?
It's important to know exactly what an ESA letter can and can't do. The Fair Housing Act applies to apartments, homes, AirBnBs, vacation rentals, and university dorms.
In most cases, landlords are obligated under law to allow emotional support animals to reside in their properties, even those typically off-limits for pets. You can also request pet fees or deposit waivers.
But there are requirements for an ESA letter to guarantee housing for you and your pet. First, you, as the person with the disability, must make the request by or for yourself. Next, your ESA letter has to verify that you are disabled. If the landlord requests to see your ESA letter, you must show it to them.
However, not every property is made equal. The Fair Housing Act does not cover instances where the landlord would pay unreasonable administrative or financial costs to accommodate you and your pet. It also does not apply to situations where necessary changes would cause significant damage to the property.
Moreover, the landlord can deny your request if it would irreparably change the nature of their business or if your pet poses an unmanageable health threat to others.
Thankfully, most landlords will be able to accommodate you and your pet. If you experience discrimination while trying to find housing, make sure to file a complaint with the Fair Housing and Equal Opportunity branch in the Department of Housing and Urban Development.
Can I travel with an ESA?
Recent changes have limited the coverage of ESA letters. As of January 2021, airlines no longer have to allow ESAs on flights per the revised Air Carrier Act. The Act still does require all airlines to allow service dogs to board. Following this change, many airlines stopped providing ESA accommodations, although some still do.
You may still be able to take your ESA on the flight if you follow your airline's rules on pets. Unfortunately, this means you will likely have to pay a fee for your ESA.
It's best to verify your airline's policy on ESAs well ahead of your flight to prepare your documentation and find out about associated fees.