Is CertaPet Legit? A Comprehensive Review of the ESA Letter Service (2023)
CertaPet is a well-known emotional support animal (ESA) letter service provider that aims to help individuals with mental health issues obtain the necessary documentation for their ESAs. Emotional support animals play a crucial role in providing comfort and support to people struggling with various mental health conditions. To help with your research, we will delve…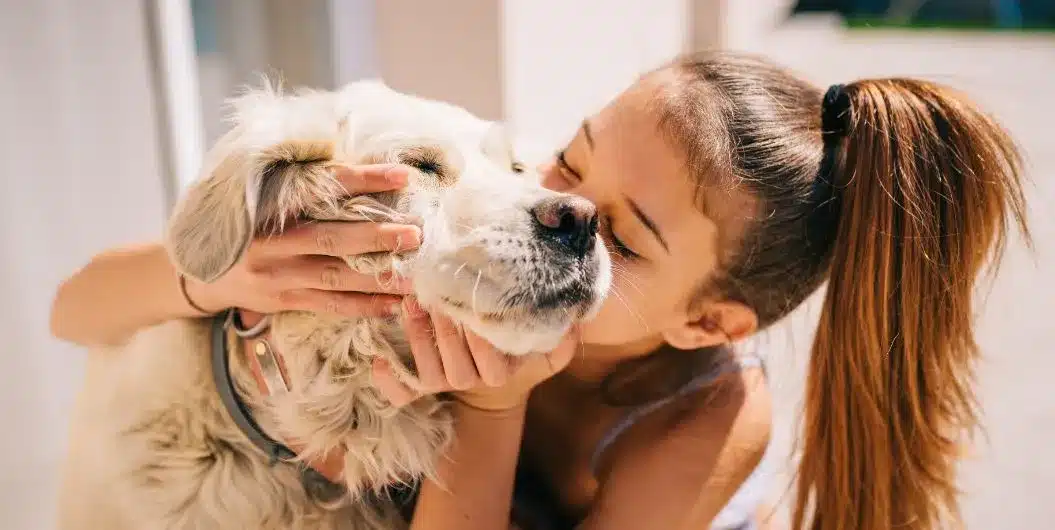 CertaPet is a well-known emotional support animal (ESA) letter service provider that aims to help individuals with mental health issues obtain the necessary documentation for their ESAs. Emotional support animals play a crucial role in providing comfort and support to people struggling with various mental health conditions. To help with your research, we will delve into the legitimacy and reliability of CertaPet as a source for obtaining ESA letters, discussing its process, the licensed mental health professionals (LMHPs) involved, customer reviews, and comparisons to other ESA letter service providers.
Understanding Emotional Support Animals and ESA Letters
Before answering if CertaPet is legit, let's look at the purpose of emotional support animals and the legal protections an ESA letter provides. 
What are Emotional Support Animals?
Unlike service animals which are specially trained to assist individuals with a mental or emotional disability, emotional support animals (ESAs) offer emotional comfort and companionship to people managing mental health conditions like depression, anxiety, or post-traumatic stress disorder (PTSD). Although any animal can serve as an ESA, cats and dogs are the more popular choices.
What Does an Emotional Support Animal Letter Do? 
Under the Fair Housing Act (FHA) and the Air Carrier Access Act (ACAA), assistance animals enjoy certain legal protections. The FHA allows individuals with a valid ESA letter to live with their emotional support animals in housing units that may have a no-pet policy. The ACAA lets service animals, such as psychiatric service dogs (PSDs), travel with their owners in the cabin of an airplane without having to pay extra. However, these protections are only granted when an individual possesses a valid ESA or PSD letter, which must be issued by a licensed mental health professional (LMHP).
CertaPet's Process for Obtaining an ESA Letter
CertaPet has developed an online platform that connects clients with LMHPs to streamline the process of obtaining an ESA letter. The process involves three main steps:
Online Assessment: Clients must complete a comprehensive online assessment to evaluate their mental health and need for an ESA. This assessment covers various aspects of the individual's life and emotional or mental disability, ensuring the LMHP has adequate information to make an informed decision.
Communication with a Therapist: If the initial assessment indicates that an ESA might benefit the client, they will be connected with a mental health professional. The therapist will further evaluate the client's situation through online communication or telehealth sessions, depending on the therapist's preferred method.
Issuance of ESA Letter: If the therapist determines that an ESA is necessary for the client's mental health, they will issue a valid ESA letter. This letter will include the mental health professional's license number, contact information, and signature, making it compliant with the requirements of the FHA and ACAA.
CertaPet's evaluation process is designed to ensure that only those who genuinely need an ESA receive a letter, maintaining the system's integrity.
Verifying the Legitimacy of CertaPet's Licensed Mental Health Professionals
To guarantee the validity of the ESA letters issued through their platform, CertaPet is meticulous in vetting the LMHPs they work with. All therapists in CertaPet's network must hold a valid license to practice in the client's state, ensuring compliance with state and federal regulations.
In addition to its strict vetting process, CertaPet has been featured in various news outlets and publications. These endorsements add credibility to CertaPet's platform and provide peace of mind to clients seeking an ESA letter to alleviate a mental disability.
Customer Reviews and Testimonials
Customer reviews and testimonials can provide valuable insights into the legitimacy and reliability of an ESA letter service provider. CertaPet has received numerous positive reviews from satisfied clients who have successfully obtained ESA letters through their platform. These clients often praise the ease of use, professionalism, and responsiveness of the CertaPet team.
Positive reviews frequently mention the following aspects:
Simple and user-friendly online assessment
Quick response times from therapists and customer support
Effective communication with LMHPs
Legitimate ESA letters that have been accepted by landlords and airlines
While the majority of reviews are positive, some customers have had negative experiences. Most of these have to do with things like delays in getting ESA letters or worries about certain therapists. In such cases, CertaPet has been known to promptly address these concerns and rectify any issues, demonstrating their commitment to customer satisfaction.
The abundance of positive feedback, coupled with CertaPet's efforts to resolve problems, indicates that the company is a legitimate and reliable ESA letter service provider.
Comparing CertaPet to Other ESA Letter Service Providers
When selecting an ESA letter service provider, it's essential to consider factors such as transparency, professional credentials, and customer support. Here, we'll compare CertaPet's offerings and reputation to other providers in the industry.
Transparency
CertaPet's website is transparent about its process, the qualifications of its LMHPs, and its pricing structure. This transparency makes it easier for clients to make informed decisions and sets CertaPet apart from competitors who might be vague or secretive about their operations.
Professional Credentials
As mentioned, CertaPet works exclusively with LMHPs with valid licenses in the client's state. This commitment to professional credentials ensures that ESA letters obtained through CertaPet comply with the legal requirements of the FHA and ACAA.
Customer Support
CertaPet offers responsive customer support, addressing client concerns and issues promptly. This level of support is crucial, as it demonstrates that the company cares about the well-being of its clients and is committed to ensuring a positive experience.
Why We Recommend Pettable Instead
Although CertaPet does provide valid ESA letters, we advise using Pettable instead due to its superior customer service and streamlined application process. Pettable's licensed therapists are available for assessments and consultations in minutes. With its psychiatric service dog training and certification, Pettable can also assist with travel accommodations, making it a one-stop shop for all your assistance animal needs. 
Pettable offers a 100% satisfaction guarantee on all ESA letters. Pettable will work with you to find a solution if you are not approved, or your landlord refuses to accept the letter. Join the thousands of satisfied ESA owners and see if you qualify in under three minutes.
Final Thoughts
Based on the information presented in this article, it's evident that CertaPet is a legitimate and reliable source for obtaining ESA letters. Their thorough evaluation process, strict vetting of LMHPs, positive customer reviews, and industry endorsements all contribute to their strong reputation. Additionally, their transparent and user-friendly platform makes obtaining an ESA letter accessible and straightforward for those in need.
While it's always a good idea to conduct your research and compare multiple ESA letter service providers, CertaPet stands out as a top choice for obtaining the necessary documentation for your emotional support animal. But for the best service, you should go with Pettable to get your ESA letter or PSD training.