The Pet Your State Wants the Most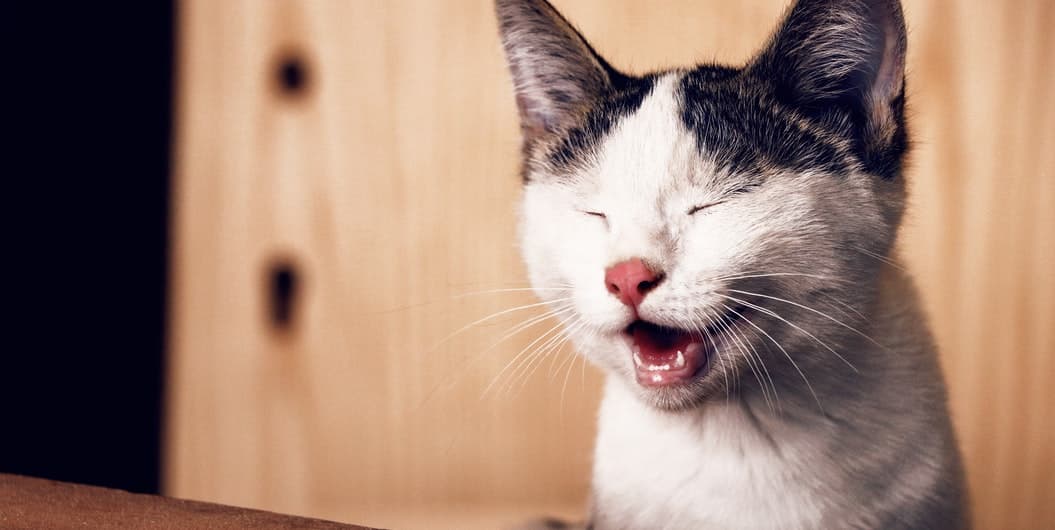 We love our pets! At DogCentral, we obviously love dogs, and we also recognize that other pets are important and can have a major impact on our lives. Some of us already have pets, while others may not have one quite yet and are looking forward to getting one in the future.
In any case, we think pets of all sorts deserve to be celebrated and loved. In honor of our beloved furry, scaly, and other non-human companions, we took a look at which pet every state wants most. Take a look at the map below to find out which pet your state wants!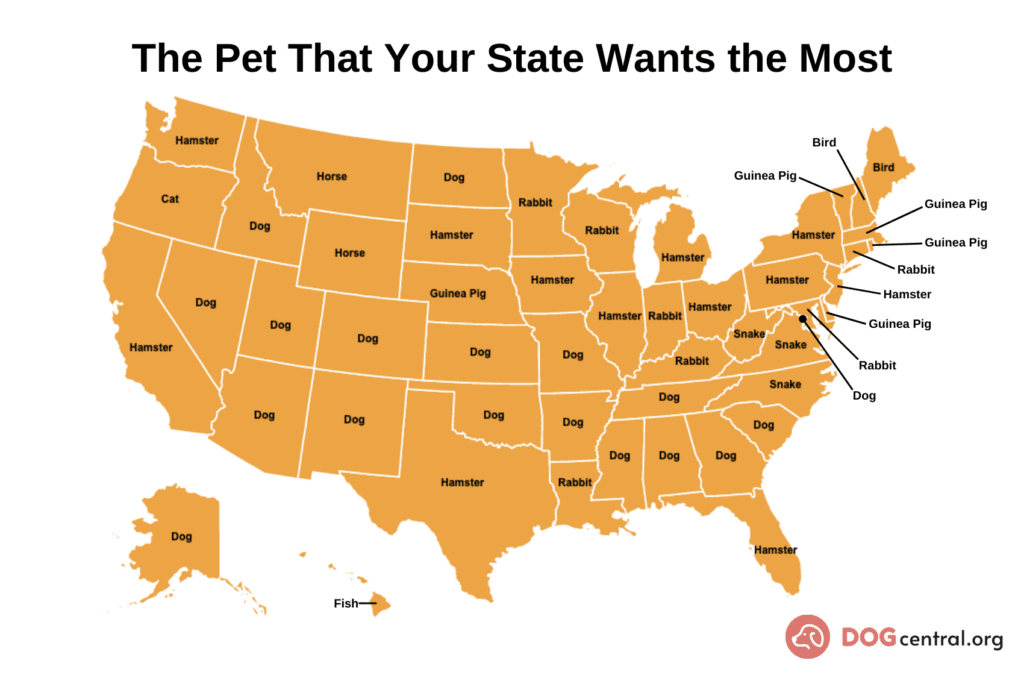 Methodology
We looked at Google search trends for common pets and compared the relative search volume to find out which pets each state wants. For any states that had a tie between two or more pets, we took the pet with the highest overall search volume, according to Ahrefs. The pets we looks at were:
Cat
Bird
Rabbit
Turtle
Fish
Snake
Horse
Hamster
Guinea pig
| | |
| --- | --- |
| State | Pet They Want Most |
| Alabama | Dog |
| Alaska | Dog |
| Arizona | Dog |
| Arkansas | Dog |
| California | Hamster |
| Colorado | Dog |
| Connecticut | Rabbit |
| Delaware | Guinea Pig |
| District of Columbia | Dog |
| Florida | Hamster |
| Georgia | Dog |
| Hawaii | Fish |
| Idaho | Dog |
| Illinois | Hamster |
| Indiana | Rabbit |
| Iowa | Hamster |
| Kansas | Dog |
| Kentucky | Rabbit |
| Louisiana | Rabbit |
| Maine | Bird |
| Maryland | Rabbit |
| Massachusetts | Guinea Pig |
| Michigan | Hamster |
| Minnesota | Rabbit |
| Mississippi | Dog |
| Missouri | Dog |
| Montana | Horse |
| Nebraska | Guinea Pig |
| Nevada | Dog |
| New Hampshire | Bird |
| New Jersey | Hamster |
| New Mexico | Dog |
| New York | Hamster |
| North Carolina | Snake |
| North Dakota | Dog |
| Ohio | Hamster |
| Oklahoma | Dog |
| Oregon | Cat |
| Pennsylvania | Hamster |
| Rhode Island | Guinea Pig |
| South Carolina | Dog |
| South Dakota | Hamster |
| Tennessee | Dog |
| Texas | Hamster |
| Utah | Dog |
| Vermont | Guinea Pig |
| Virginia | Snake |
| Washington | Hamster |
| West Virginia | Snake |
| Wisconsin | Rabbit |
| Wyoming | Horse |